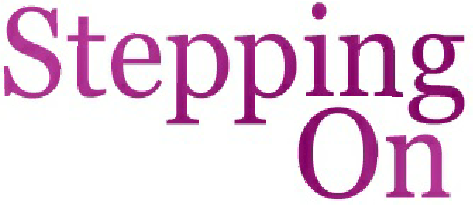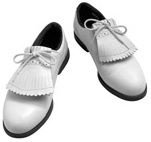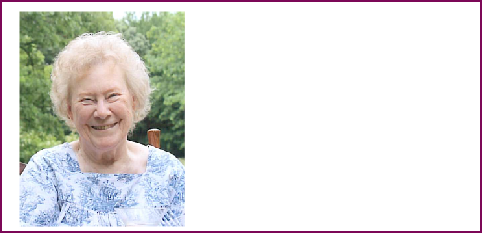 The Stepping On program offers older people a way of reducing falls and at the same time increasing self confidence in situations where they are at risk of falling.
Falls are a serious problem, but can be prevented at any age
This program, which was developed in Australia and been implemented in the USA and internationally is considered to be one of the most effective falls prevention programs available, giving people the confidence to undertake their everyday activities safely. Participation in a program like Stepping On will help older people maintain independence and give them confidence in their mobility so they are able to undertake their everyday activities safely and without the risk of falling.

The Stepping On program incorporates a group setting plus individualized follow-up. It covers a range of issues, including falls and risk, strength and balance exercises, home hazards, safe footwear, vision and falls, safety in public places, community mobility, coping after a fall, and understanding how to initiate a medication review.
If you or someone you know could benefit from one of our Programs, and you would like to find out more, please click here (if you are in the USA, please click here for more information)
If you are a Health Professional and would like to facilitate one of our Programs, please click here
(if you are in the USA, please click here for more information)
About the Authors of this Program
Lindy Clemson is a public health researcher on ageing and an occupational therapist with a phD in epidemiology.She has over thirty publications and recently completed research as the Principal Chief investigator into the effectiveness of a community-based falls prevention program,which became the Stepping On program. Lindy is a Professer of Occupational Therapy & Ageing and NHMRC CD Research Fellow in the Ageing, Work & Research Unit, Faculty of Health Sciences, University of Sydney
Megan Swann has worked as an occupational therapist for almost 30 years. Megan has run over 100 Stepping On programs in Sydney and Newcastle. Megan has facilitated over 150 Stepping On programs and been involved in 50 train the trainer workshops in Sydney, Melbourne and Tasmania Australia.
She works part-time at Prince of Wales hospital Randwick NSW where she facilitates Stepping On programs.
Megan also acts in a private consultative capacity to offer training to new leaders. Currently this program is supported by Sydney University.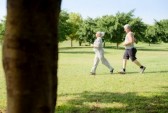 Stepping On is based on the latest Scientific Research:
"Few randomized controlled trials for falls prevention have been translated from research to community based programs. Stepping On is one of the programs that has been shown to be effective at reducing falls, has been translated from the original research to a community based program, and has maintained fidelity to the original program. When deciding on spending money for prevention, one of the main considerations is the cost-savings that the program is anticipated to provide.
An effective falls prevention program should have benefit for both direct costs and indirect costs. Stepping On has 100% return on investment, meaning every dollar spent results in a dollar saved in direct medical costs."
Carande-Kulis VG, Stevens J, Beattie BL, Arias I. The business case for interventions to prevent fall injuries in older adults. Injury Prevention. 2010;16:A249-A249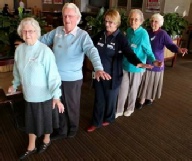 # of Visitors to this site since October 10 2013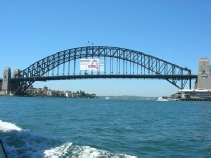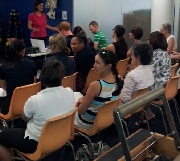 The following is a testimonial from recent Stepping On workshop attendee and shows how the Stepping On program can benefit older people:
"A positive attitude to ageing is so important. There are so many grumpy people. They can bring you down and make you feel a little depressed if you let them. I try and mix with other positively minded people and limit my time with the grumpy ones.
Stepping On has helped me enormously. It has given me confidence to get out, socialise and pursue other health promotion activities. I enjoyed being part of the Stepping On poster.
I really didn't understand how important it is to do exercises to improve my balance and prevent me from falling. I go out a lot it is so important for your mental attitude. It makes all the difference to my outlook.
The Stepping On group makes me realise I have to be strong so I can get on and off a chair and get out and about. It changed my Life" Ruth, aged 90
The Active and Healthy website identifies registered exercise programs in your local area that have specific exercises to improve balance and strength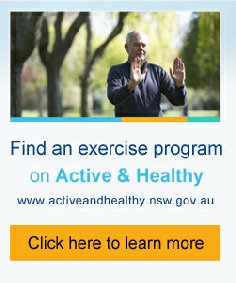 If you are interested in Stepping On in the USA, please contact the
Wisconsin Institute for Healthy Aging, which holds the North American license for the program.
The Institute can be contacted by phone:
608-243-5690 (in the US)
Or via their website:
In 2014, the Centers for Disease Control and Prevention commissioned a special report:
"A Cost-Benefit Analysis of Three Older Fall Prevention Interventions".
One of the programs analysed was Stepping On.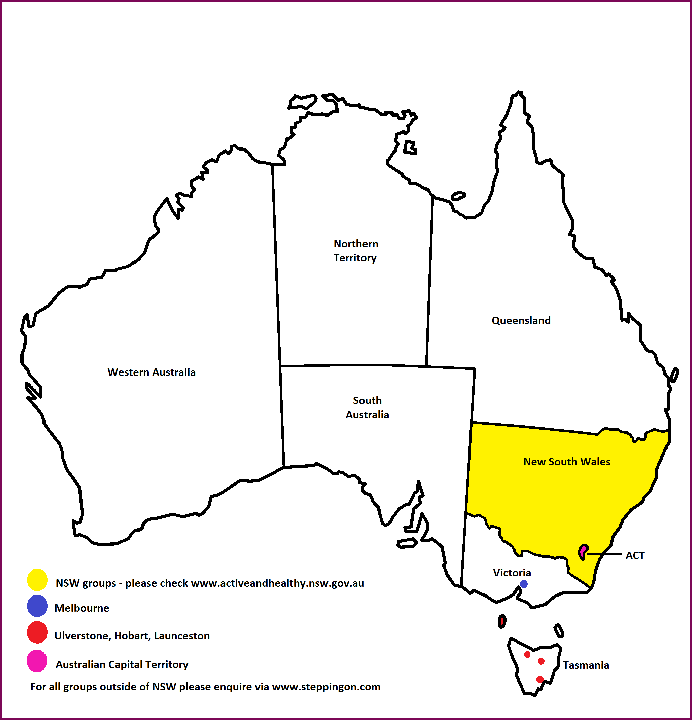 Where are Stepping On programs located?
See Maggie's Story - a video testimonial - and discover how Stepping On can change your life for the better
CALD Resources
Stepping On participant resources have now been translated into 15 languages: Spanish, Italian, Arabic, Chinese (simplified), Chinese (traditional), Hindi, Nepali, Tamil, Serbian, Macedonian, Korean, Vietnamese, Turkish, Khmer and Greek.

All of these resources are available at the Sydney Uni Press website